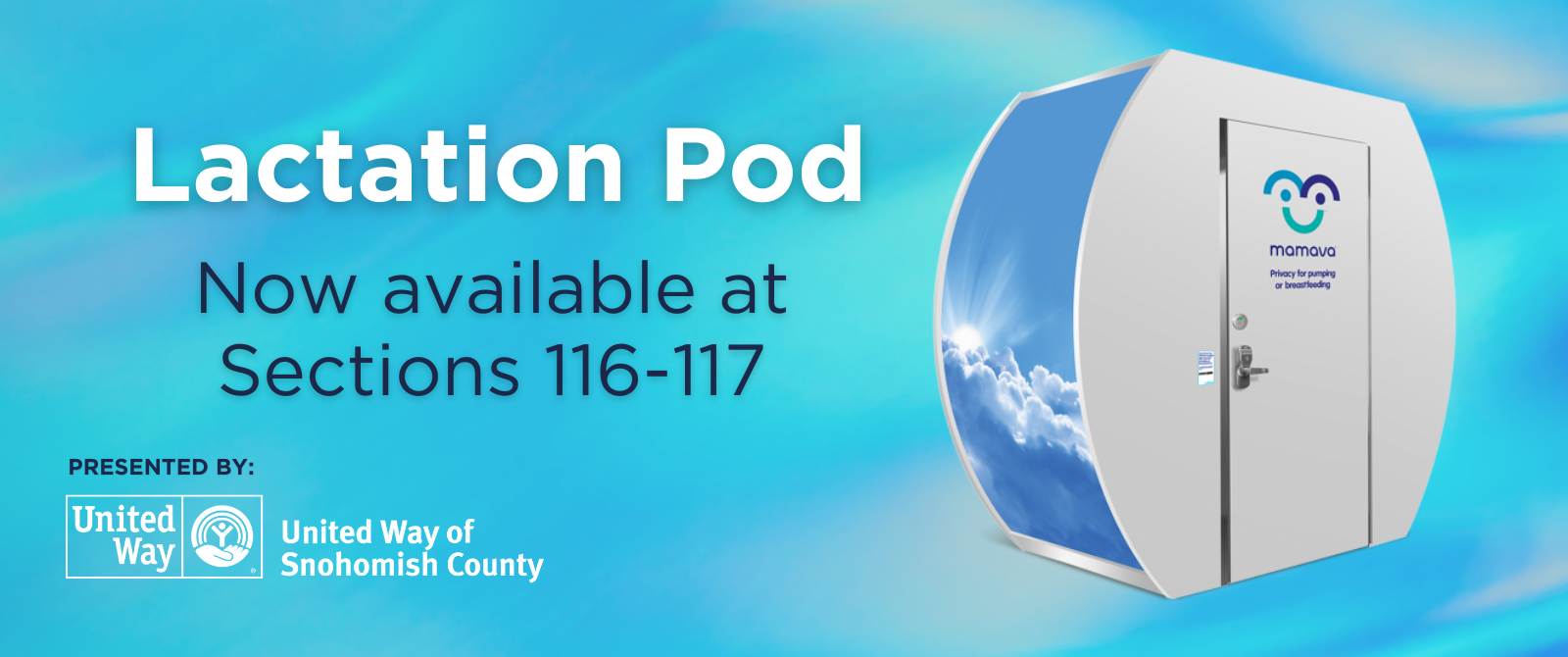 *Location of Mamava Pod is subject to change depending on the event. Please ask a Guest Services team member for location if needed.*
The Mamava Pod is a thoughtfully designed lactation suite that offers a serene environment for nursing mothers. Featuring comfortable seating, power outlets for breast pumps, a fold-down table, and adjustable lighting, the Mamava Pod ensures a calm and secure space for mothers to attend to their infants' needs.
Where to find the Mamava Pod?
The Mamava Pod is conveniently located within Angel Of The Winds Arena, strategically placed to offer easy access for breastfeeding parents attending live concerts, shows, or sporting events. Its placement underscores the arena's commitment to promoting an inclusive and family-friendly atmosphere. The Mamava Pod can be found on the concourse located outside section 116-117 but the location may be subject to change depending on the event.
How can guests access the pod?
Accessing the Mamava Pod is designed to be hassle-free and is powered by a smart technology system that enables easy wayfinding, autonomous access, and a delightful experience for breastfeeding parents. The app can be used for numerous reasons; to locate and unlock the pod by a press of a button, shows availability, indicates how long a user has been in the pod, offers vacancy alerts, and helps ensure the pod remains accessible for people who need them. The Mamava Pod can also be opened by a four-digit code on the keypad or by a physical key.