Conference Center
From meetings and galas to trade shows and banquets, the Edward D. Hansen Conference Center has the perfect space for your needs.
We know that no two events are exactly alike, that's why the Conference Center is designed to be as flexible as its staff members, dedicated to making your event amazing.
Space Available
Accommodating groups and events from as few as 15 to a maximum of 800
11,385 square foot Grand Ballroom (configurable into four separate rooms)
Executive Boardroom for meetings up to 24 people
Multiple classroom-style breakout rooms available
Contact
To contact someone from our team to further discuss a booking, please email our Conference Center Sales Manager Kristi Simmons at kristi.simmons@oakviewgroup.com.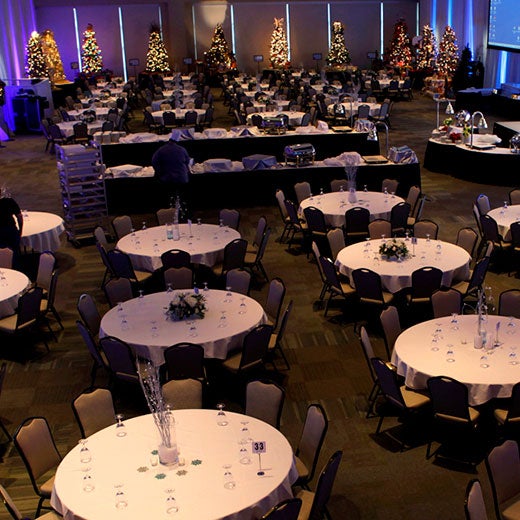 Flexible event space that can be scaled to best fit your event.
More Info