Conference Rooms
The Edward D. Hansen Conference Center offers two identical classroom-style Conference Rooms, perfect for any small meeting, presentation, or as additional flexible space for larger functions.
Located on the Mezzanine Level, the two Conference Rooms measure out to 800 square feet each, and can accommodate between 32 - 36 people in a classroom-style setting. Whether you need breakout rooms for your conference, or just a staging area prior to the start of the event, these spaces are flexible enough to satisfy a variety of purposes. The Conference Rooms can be booked individually, combined, or as part of a full Conference Center package rental.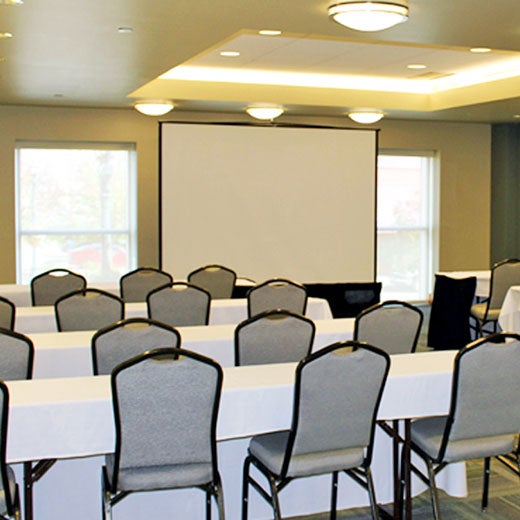 Room Layout and Specifications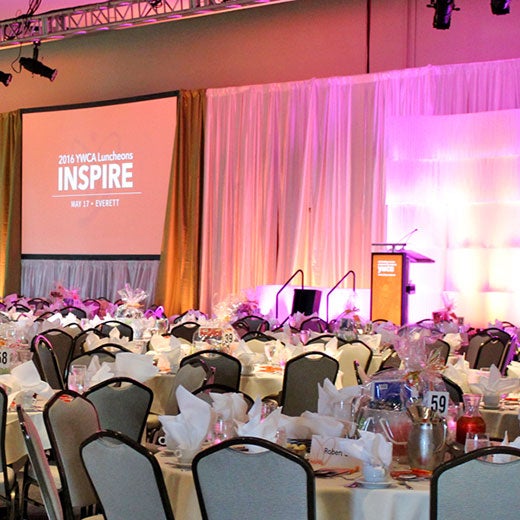 Catering
All food and beverage is provided by Spectra Food Services & Hospitality, our exclusive in-house caterer. Spectra will work with you to ensure that creative menus, ultimate flavor and presentation are provided for your event needs.