Your Everett Silvertips are heading into their 20th Anniverary season (2022-2023) at Angel Of The Winds Arena.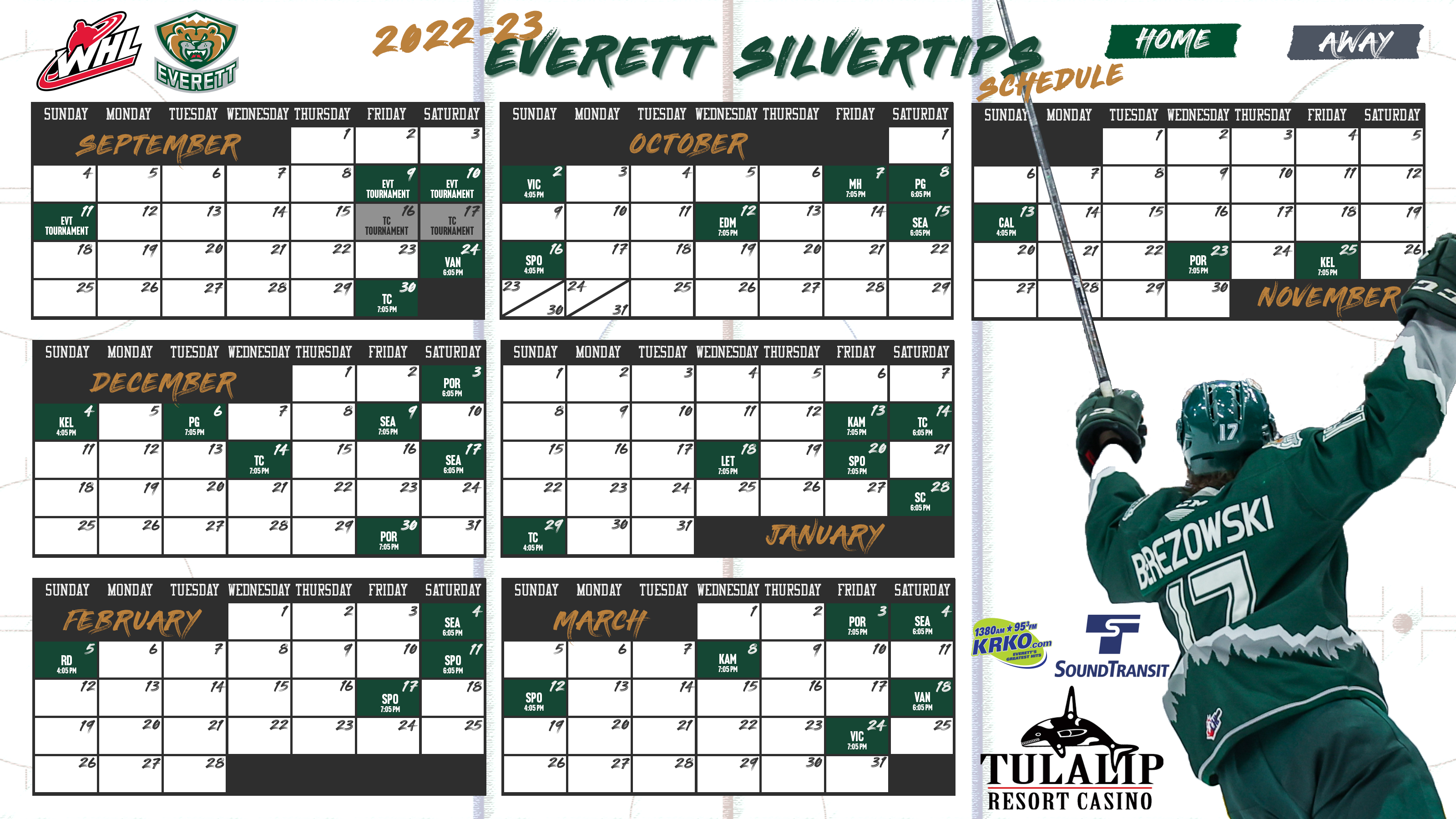 The Everett Silvertips are a major junior ice hockey team and current members of the U.S. Division in the Western Conference of the Western Hockey League (WHL). The Silvertips joined the WHL as an expansion team at the start of the 2003-04 season. Throughout their history, the Tips have developed heated rivalries with their I-5 neighbors to the south in the Seattle Thunderbirds and Portland Winterhawks.
The Tips have been the US Division Champions 9 times in franchise history (including the 21/22 and 2021 seasons). They are also known for being the 3 time Western Hockey League Business/Marketing Team of the Year (including the recent 21/22 and 18/19 seasons)
We have the best fans! This past season held the largest home attendance in 2021-2022 (averaging nearly 6,000 fans per game)!
29 Silvertips have been drafted by NHL clubs, with 3 current players being on the radar for the upcoming 2022 NHL Draft in July.
The Tips are currently riding one of the most exciting and successful stretches in team history. Grab your tickets and be a part of the action!
---
EVERETT SILVERTIPS HOCKEY
CONTACT INFO
SILVERTIPS FRONT OFFICE:
2000 HEWITT AVE, SUITE 100 | EVERETT, WA 98201
(MIDWAY UP THE HEWITT SIDE OF THE ARENA, BY THE WATER FALL WITH THE THREE 'C'S)
SILVERTIPS FRONT OFFICE HOURS: MONDAY – FRIDAY | 8:30AM-5:00PM
SATURDAY GAME DAYS: 10:00AM-4:00PM
SUNDAY GAME DAYS: 10:00AM-2:00PM
To CONTACT MAIN OFFICE: 425-252-5100 OR INFO@EVERETTSILVERTIPS.COM
AWARDED THE 2021-22 WHL BUSINESS & MARKETING TEAM OF THE YEAR!