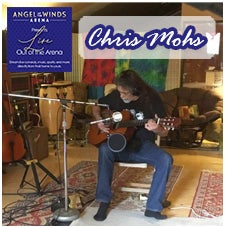 Thursday, August 13, 2020 @ 7pm
This week's show features Chris Mohs presented by ESC Mattress Center. This in-home live concert will start at 7pm Thursday, August 13th on our Facebook page.
Chris Mohs was a dedicated rocker for first 30 years, then warfed into country when learning to play harmonica. He is a a singer, songwriter musician that plays the guitar, harmonica,and drums. he started with his band Big Head. their band was so locally known Kurt Cobain watched came to watch the band play at the Moore Theatre cocktail lounge.

PRESENTED BY ESC Mattress Center!!
Click 'MORE INFO' to watch show.
More Info