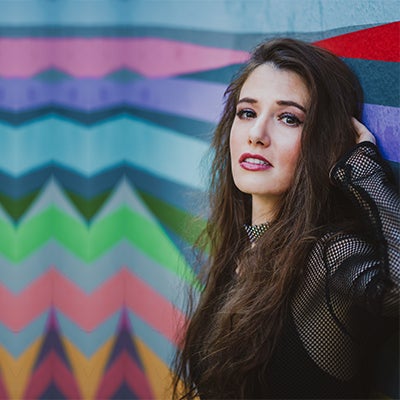 Kendal Conrad
Thursday, June 25, 2020 @ 7pm
This week's show features Kendal Conrad presented by Roy Robinson. This in-home live concert will start at 7pm Thursday, June 25th.
Kendal Conrad is a singer-songwriter from Pottstown, PA. She opened for Blake Shelton at the Dick's Sporting Goods Open to a crowd of 18,000 and performed a duet onstage with Keith Urban at Musikfest. She has sung the National Anthem for the New York Mets at Citi Field and the Philadelphia Phillies at Spectrum Field. She recently appeared on the Q on Fox 29, Good Day PA, and WFMZ 69 News. Her singles "Come to Your Senses" and "Leader of the Pack" have over 275,000 streams on Spotify. Her song "Leader of the Pack" was featured in viral photographer Jordi Koalitic's TikTok video with over 1 million views.
PRESENTED BY Roy Robinson!!